If you are looking for that perfect gift, a personalized cigarette case is the best choice if your recipient is a smoker. The cigarette cases can be personalized to suit your special person. Another great reason to choose a personalized cigarette case is because cigarettes look so much better being carried in a stylish case compared to a cardboard box that displays harmful to your health warnings that the cigarettes come in.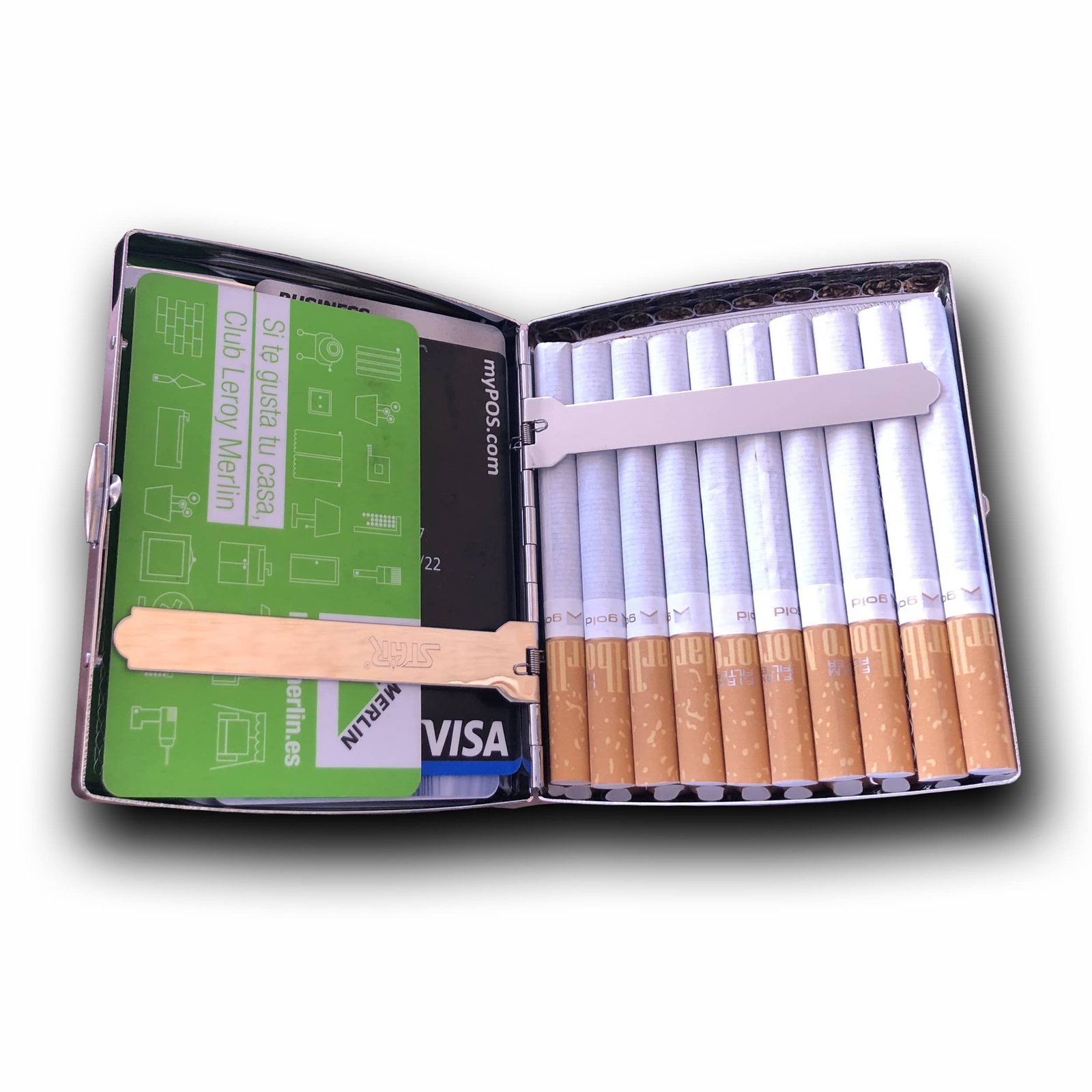 For the non-smoker, these cases can be perfect to hold credit cards instead. The cases are hard, so they won't fold and bend or break the cards. This engraved cigarette case will allow them to carry the credit cards in one location anywhere they go. It's perfect for tossing into a backpack or a back pocket. It's the perfect solution for everything.
Cigarette cases today differ from the way they used to look. You didn't have access to the many different ways you can personalize the cases like you can today. No matter what you choose, these cases will match with anything.
The first thing you will want to choose is your case. Everyone is different and you want the case to be comfortable to the person who will be carrying it. You can choose the case based on
The material the case is made from
The color of the case
The width and length of the case
The metal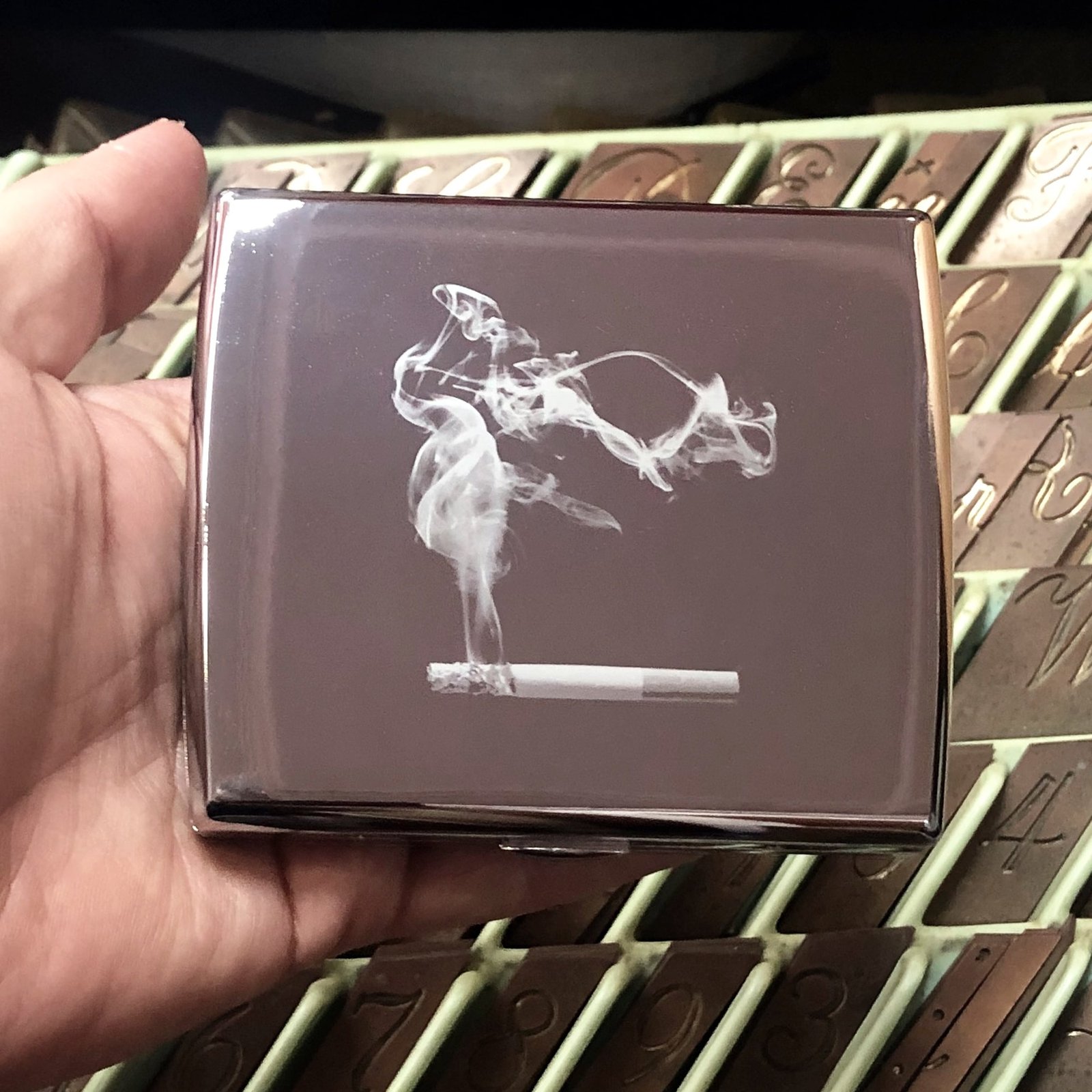 You will want to choose the case based on how the individual currently carries their cigarettes. Men generally carry their pack in a pocket and a woman carries hers in a bag. No matter where and how they carry, you want them to be stylish and creative.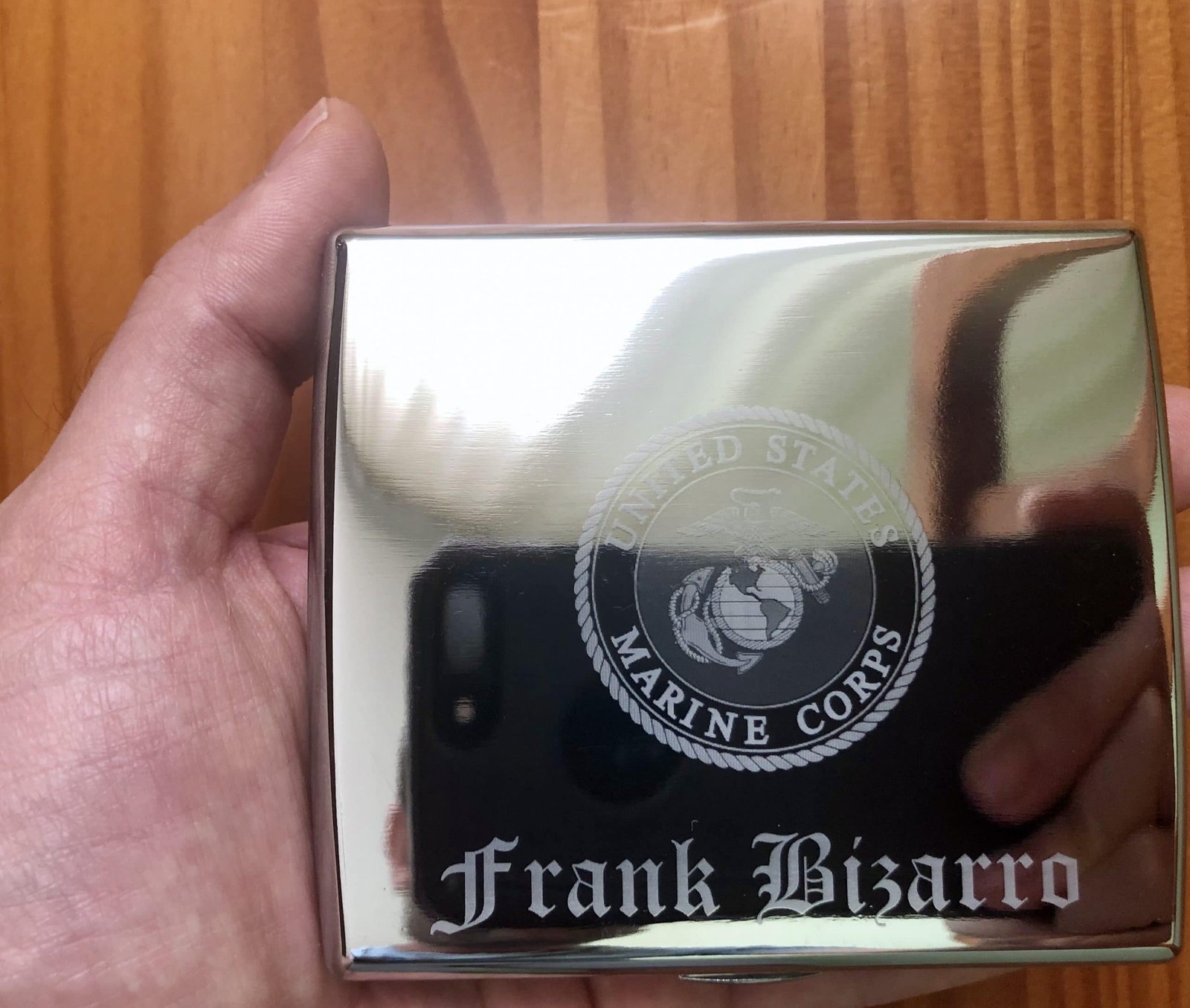 Personalized Cigarette Case – How to customize
Engraved cigarette case: you can engrave their initials in the case or place their first, last, or first and last name on the case. This gives them a sense of ownership. The name also personalizes the gift even more because they know you ordered it specially for them.
You can choose more than one photo in the cigarette case gift. Once you have decided on the picture, you can begin designing your case by using the visual designer. If you are not happy with your design, you can always start over and create it again to better suit your needs.
Photo On Cigarette Case
Add a photo on cigarette case: For the best husband, father or marine in the world or to the mom or sister that always has your back, you can add a photo to customize your case even more. This is also a good idea for an anniversary gift or to remember someone by. The black and white picture will be engraved in the metal and will be etched in for a more permanent look. Adding photo on cigarette case can be done by using the right side menu of the visual designer.
Engraving Text On Cigarette Case
Adding Text: Do you have something you want to say to someone special? You can add a small quote, saying, or create a personal message that they can look at any time they want to. The case is going to be their link to you forever.
There is so many different ways to create the right look to present the case the way you want it presented.  You will need to allow time for your order to process and ship so if you have some requirements, be sure to include that in your correspondence.