There is no gift as simple and charming as a personalized keychain gift. Keychains can be taken on the go, or hung for all to see. Everyone needs keys for work, the home, or for a car. Why not bedazzle those keys with a personalized keyring gift? Adding a funny quote or a cute picture to a keychain will make it more personable.
Keychains are often referred to as souvenirs, or something one gets on a trip. The stigma behind keychains is that they are a boring gift; personalized keychain gifts are not! These photo engraved keyrings allow the creator to choose between three sizes: rectangle, square, heart, or circle. Then they can choose a picture or quote to add to the photo engraved keyring. Both sides of the keychain are customizable, so the choices are limitless. People can add a photo on the friend and a quote on the back, and vice versa. This product makes a great personalized engraved gift. It can be gifted to friends, acquaintances, and family. It can be used as a company gift, or for any other event, like a wedding. This product is super affordable, too! It ranges in price from 10 to 13 dollars. This is a great way to keep family pictures and memories close by.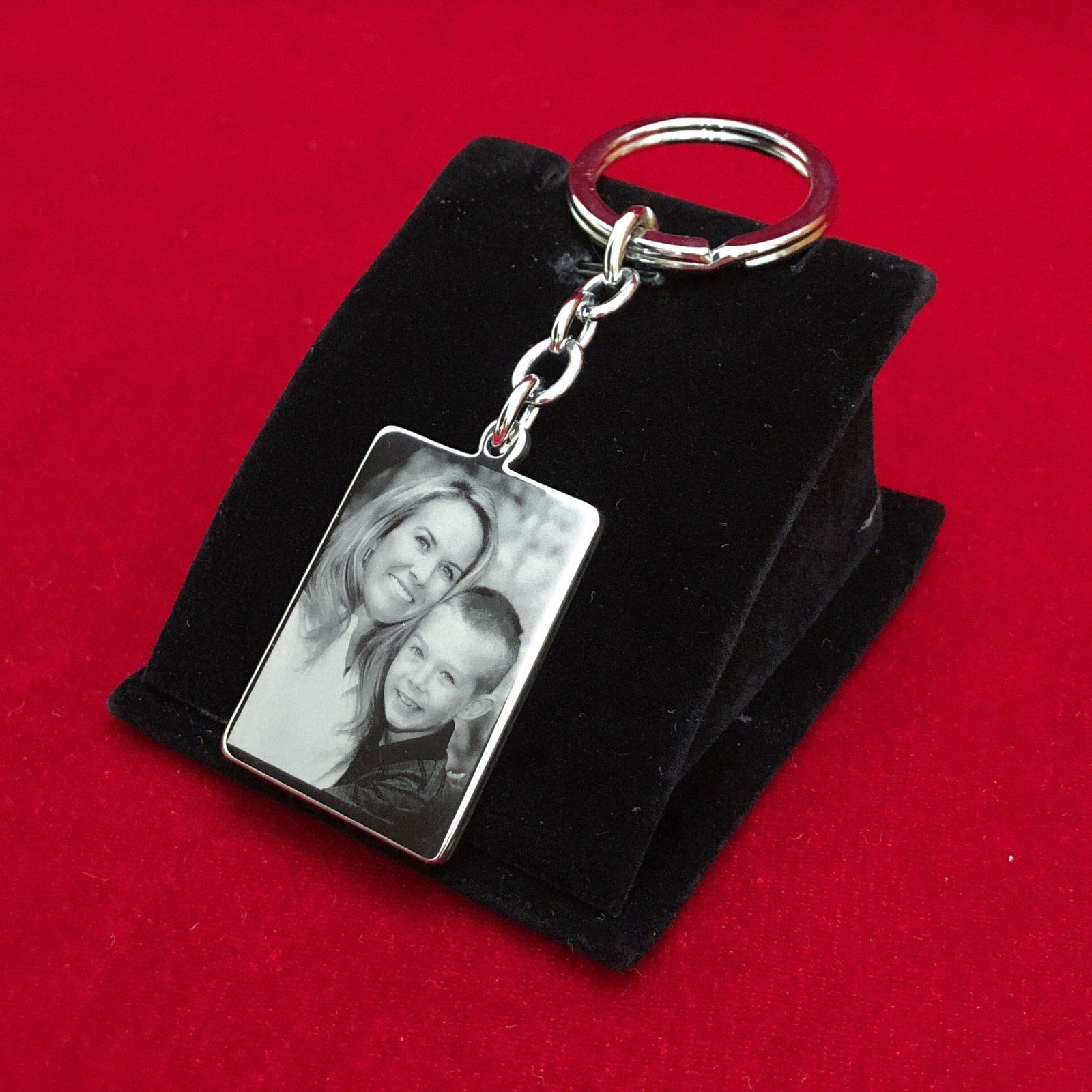 Is This Photo Engraved Keychain A Good Quality?
This trinket is simple, yet shiny and durable. The photo engraved keychain is made of stainless steel and it is water resistant. The polish is clean and gives the keychain a sophisticated look. Who knew that a personalized  keychain gift could be so elegant? The key chains are designed and previewed by the customers, but they are made by experts who have over 10 years of experience. This is truly an affordable product that is the best of the best.
Personalized Engraved Keychain – Satisfaction Guaranteed !
This is a unique and thoughtful gift to give to anyone. Though simple, it will stand out among other gifts. This photo engraved keychain is particularly great for those who lose their keys because it bulks them up, and makes it easier to find them. This product is of a great quality– that's assured. If it's not, a full refund is available. If not delivered (lost, returned) or received not as described you get your money back . Additionally, this product can be delivered worldwide with its own tracking number.
            People use keychains all the time, but rarely are they engraved with photos or text. The personalized engraved keyring offers a unique spin on a simple, ordinary souvenir. This product is affordable, distinctive, and makes for a great gift. This is a great product for everyone.