Some of the best gifts are simple engraved trinkets. These gifts are affordable, sentimental, and easy to take on the go. One of the best engraved trinkets to buy for oneself, or as a gift, is a personalized lighter.  Who wouldn't want to light a candle with their own face? Now, they can.
            The personalized lighter keepsake is a great gift for Christmas, birthdays, or as a trifle in a goodie bag. This item can have a sweet message, or a cute family picture. Additionally, this product makes a great company gift. A company logo can be embedded on it, and it can be passed out at business events. This is a wonderful, simplistic gift that works for all occasions.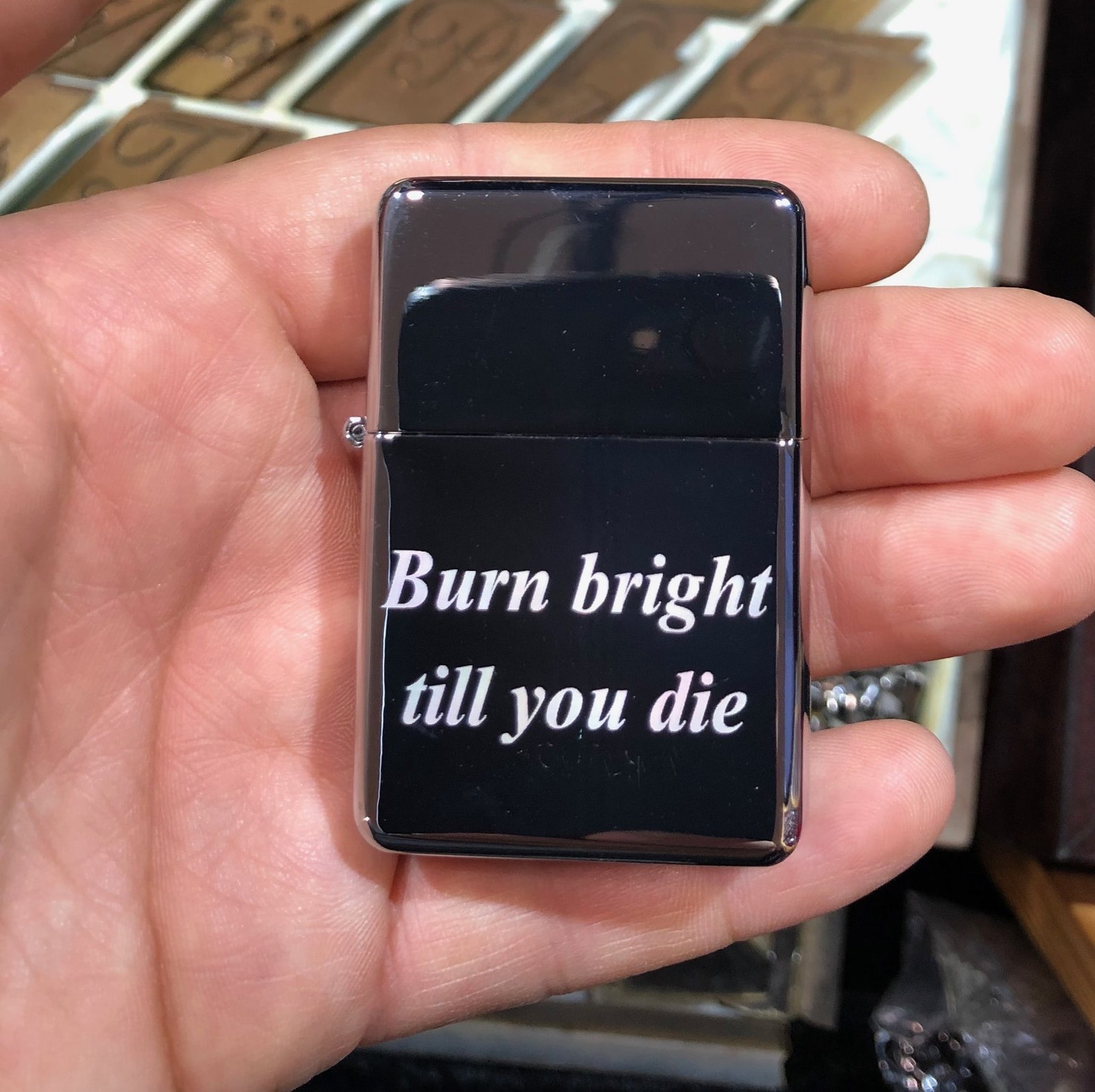 Along with this being a great gift, it's also affordable. For the low price of $12.98, anyone can carry around their own customized lighter! Some great ideas to put in this personalized lighter are: a famous book quote, a song lyric, a family picture, a baby picture, or a simple message to a friend. This product is highly durable and clean-cut. It's made of stainless steel, which makes it strong, yet also polished. The lighter has a sleek, expensive look. This product is beautiful, and will make an amazing gift for anyone.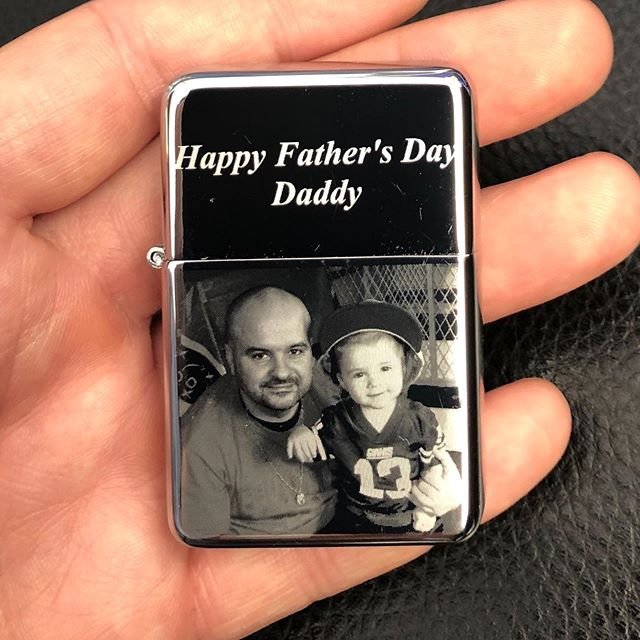 Personalized Lighter With Picture?
The most exciting element of this item is that each side can be personalized. Those who order this item can have two separate quotes, and two separate pictures. There are various ways to make this item unique to its owner. Add quotes and pictures of a person's favorite things. If this item is being used for a company event, add the logo and an inspirational quote. There are many variations in which this product can be produced.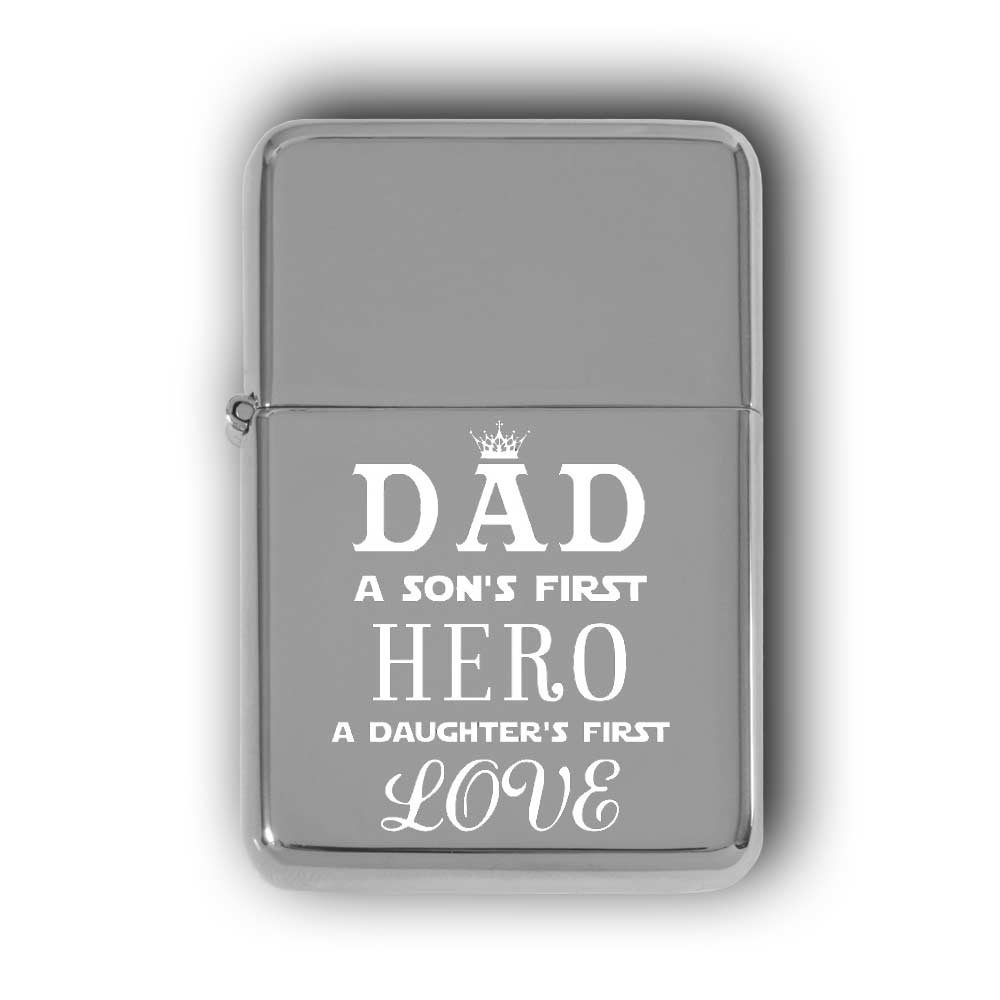 Personalized Gift Lighter For All Occasions?
            This is a great item to stand out among other Christmas and birthday presents. Though it's simple, it's sleek and personal. Those who receive this present will be touched by the sentiment, and will want to get all their items personalized. The personalized lighter is quality and satisfaction guaranteed. This product will make lighting candles, cigarettes, torches and more so much more fun!
            The product comes with lots of cool features. The lighter is included, yes, but so is a lighter box, a gift bag, and tracking postal service worldwide. This is a luxury item with great features, all at a low, low price.
            This is a wonderful gift and product for each individual. The great thing about engraved gifts is that they can be made personal to the owner. The personalized lighter is durable, sleek, and affordable. This is a wonderful product, and one everyone should invest in.
Even more designs on our Etsy shop